ATTENTION! Character is under Revision

No Title

No information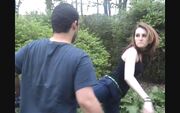 Doppelganger is the Assassin of Marie Antionette, she kills with extreme cruelty and prejudice. she is described as the "Ultimate Killing Machine" she has an unstoppable ability to dodge all varieties of gunfire, explosives, and rocket-propelled explosives. she is a Combine Sleeper Cell Agent.
Early History
Edit
her past is unknown, some say she is new model of machine known as a killbot, others think she is directly a agent groomed by the Combine Personally
Personality
Edit
She has a cruel evil personality, and never speaks
Relationships
Edit
Ad blocker interference detected!
Wikia is a free-to-use site that makes money from advertising. We have a modified experience for viewers using ad blockers

Wikia is not accessible if you've made further modifications. Remove the custom ad blocker rule(s) and the page will load as expected.